If you're not part of the solution, you're part of the problem
Nick Evans is a ONE Campus Leader at the University of Iowa.
I've never considered myself an activist.
I've never gone to a big protest with signs and chants, I've never "occupied" anything, and I've never gone to a far-away place to help a group of people and hopefully inspire the world. I'm just a college student anyway, right? What kind of impact could I have?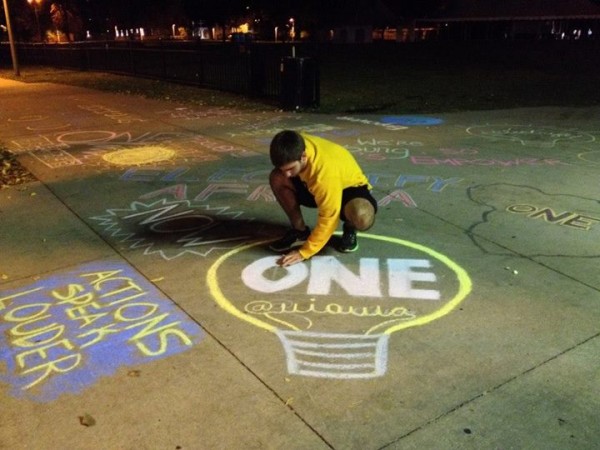 Over the past year and a half, my perspective has shifted drastically. I was very fortunate to be able to represent the University of Iowa ONE Campus chapter at both the ONE Power Summit in March, as well as at the Student Advisory Board meeting this summer. As I reflect back on these events, as well as a year of OCC, the words of one individual from the Summit are still etched in my mind.
Bill O'Keefe of Catholic Relief Services told us: "There is no such thing as not being involved in politics. Not doing anything is a political act."
These words could not be more true. In a sense, we are all activists. We can choose to do nothing, or we can choose to make a difference. But when we are not actively striving for solutions and doing what we can to give a voice to the voiceless, we are no longer a part of the solution—and the tragedy of extreme poverty that faces millions of people across the world remains. During the last academic year, getting the Electrify Africa Act passed in the House of Representatives was a big focus for our chapter at the University of Iowa and also for ONE as a whole. When I learned how many people are affected by energy poverty and how this bill would help, something "clicked" and I felt like I had to lend my voice. How could I not do something to educate others about the bill when it would help so many millions of people if it passed? (It did pass, and now we need more help than ever getting the Senate bill passed!)
When we are passive and don't do anything to advocate for change, we are part of the problem. One thing that I have learned through my involvement with ONE is that what we do as the "roots" of a grassroots organization really does make a difference.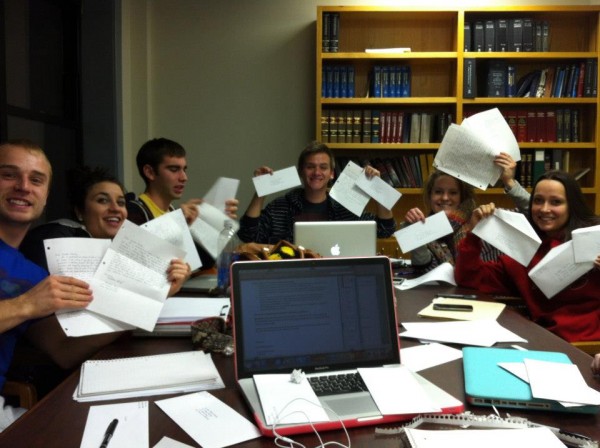 When we join together to advocate for something, it's hard to ignore us. All the tweets, Facebook posts, letters, meetings and phone calls to members of Congress actually do influence how decisions are made. And knowing this is both exciting and empowering.
Categories: One Campus Uncategorized